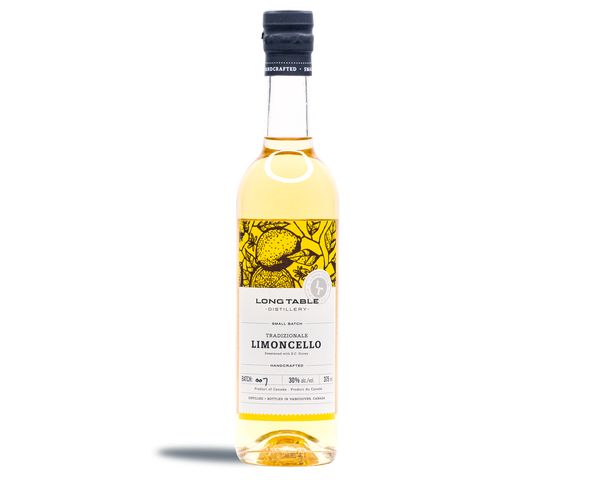 375ml | 30% ABV
Tasting notes
Our Limoncello was inspired by several tastings we had during a visit to Italy's Cinque Terre. Following the age-old Italian tradition of using honey — not sugar syrup — and fresh, hand-peeled lemon zest, we were able create this timeless liqueur. The blackberry honey we use is owed to our relationship with Hives for Humanity, a local non-profit social venture that supports community connections through beekeeping. The resulting combination is a naturally sweetened and traditional Italian Limoncello. On the nose it has a sweet lemon citrus note. On the palette you are greeted by a full and round lemon flavour with warm lasting ripe lemon flavour.
Suggested uses
Limoncello is best served as an digestif following a meal but it has found it's way into a number of cocktails. The bright lemon and sweet honey notes make it a great addition to cocktails such as the classic "Lemon Drop".
Testimonials
"Very clean, not too sweet,
genuine natural lemon flavours"
—Robyn Gray
Where to buy
Currently available at Long Table Distillery only.